News
PAT METHENY ELECTED INTO THE PRESTIGIOUS ROYAL SWEDISH ACADEMY OF MUSIC
6.28.2018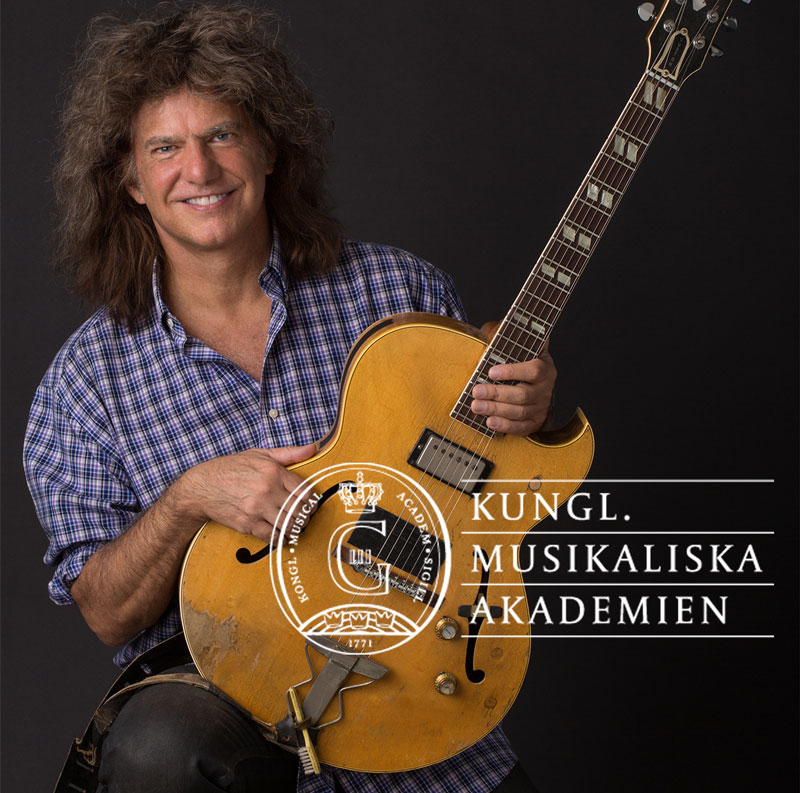 Pat Metheny has been elected into the prestigious Royal Swedish Academy of Music. The news comes just months after the guitarist, composer, and bandleader received the National Endowment for the Arts Jazz Master Award (the United States' highest national award for a jazz artist) as well as Jazz FM's "PRS- Music Gold Award" for lifetime achievement.
To date, only 70 foreign musicians have been elected to this honor and only one other American jazz musician, Keith Jarrett. Some other notable foreign members include:
Adams, John, composer
Adès, Thomas, composer
Argerich, Martha, Pianist
Dudamel, Gustavo, Conductor
Fleming, Renée, Opera Singer
Gudmundsdottir, Björk, singer
Ma, Yo-Yo, Cellist
Muti, Riccardo, Conductor
Penderecki, Krzysztof, composer
Pärt, Arvo, composer
Reich, Steve, composer
Founded in 1771 by King Gustav III, the Royal Swedish Academy of Music is one of the Royal Academies in Sweden. The academy's purpose is to promote art music and musical life. It shall thus follow developments within Swedish and international music circles, take initiatives to advance musical culture as well as support education, research and artistic development in music's various fields.
From The Royal Swedish Academy of Music Voting Board:
"The American Guitarist and Composer Pat Metheny is one of the world's most significant living jazz musicians. He has an unmistakable sound and is an improviser with what appears to be an infinite flow of ideas. He has collaborated with most of the biggest names in the jazz, but also with composers and artists like Terry Riley, Steve Reich, Joni Mitchell and David Bowie. His discography is extensive. Metheny has driven many types of projects in the course of his career, both traditionally and experimentally. Some with a wide, inclusive appeal, others with a narrower, more searching side. Pat Metheny is also a diligent writer in all topics that appeal to music."