News
Announcing the New Pat Metheny Unity Group!
11.2.2013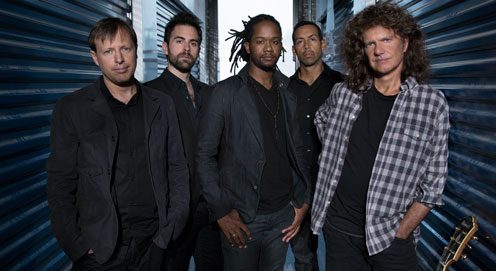 "The Unity Band project was life-changing for me," says guitarist Pat Metheny. "I have led many groups of talented musicians, but what went down with that band on a night after night basis was inspiring in a way that was really unlike anything else. When we did our last gig, as we walked off the stage all I could think about was that I didn't want it to end, and I knew it was the same for Chris, Antonio and Ben too"
"For the past few months, I have been trying to find a way to extend our time together. At the same time, I have been feeling the pull to do the kind of lush and harmonically dense music with lots more written material that has always been a big part of my larger groups and projects. One night I woke up with the tantalizing idea of really taking "Unity" concept all the way and forming a platform for the first time that could cover the entire spectrum of things that I have done as a bandleader over the years under one roof. With this lineup, everything from Bright Size Life to Secret Story to all of my Group stuff to Song X could be within range - and more. And I expect to further integrate the Orchestrion concept into the fabric of what this band can be as well."
"An incredible musician appeared on my radar thanks to a recommendation from my friend, bassist Will Lee. His name is Giulio Carmassi. He comes from Italy and I guess you could say that he is a "multi-instrumentalist", but that barely scratches the surface of what he does. He is an excellent piano and keyboard player, plays fantastic woodwinds and brass, guitars, bass, drums and sings like an angel. He told me he was inspired by seeing one of my bands perform in Italy when he was young and often thought about having the multi-instrumentalist seat on one of my projects.
With Giulio added to the core-four of us, with Chris Potter (in addition to being one of the most exciting soloists in jazz on any instrument and already one of the most versatile woodwind players in history, he also happens to be a killer piano player and very good guitarist), with Ben Williams being equally great on both acoustic and electric basses, and with Antonio Sanchez, one of the greatest drummers in the world right now, just about anything will be possible."