News
Pat Metheny Unity Group World Tour Reviews
10.27.2014
Read what's being said about the Pat Metheny Unity Group Kin (←→) tour:

"To say this concert by legendary guitarist and innovator Pat Metheny's Unity Group played nonstop for nearly three hours and received a standing ovation for three encores hardly begins to convey its sheer musical genius in a spellbinding evening."

"...one has to admire Metheny's chutzpah and ingenuity. One also has to acknowledge the blasts of searing energy, the pools of glorious melody and the lavishness of the textures."

Not a single member of the audience dares to speak, or cares to speak, as they all simultaneously know they are witnessing something special.

Pat Metheny's guitar solos are a wonderful thing to behold, both for the smallest detail as well as the grand, overarching game plan.

>> Throughout the night, Pat Metheny and Bruce Hornsby proved that they are exceptional instrumentalists with a lot to say and endless creativity.....a perfect mix of instrumental prowess and creative risk-taking.

"The Pat Metheny Unity Band's fluent and diverse set was flawless
"5 out of 5 Stars"
"In its dizzying pan across one of contemporary music's most prolific, idiomatic and lengthy careers, this gig by guitarist Pat Metheny's Unity Band wasn't so different from the band's 2012 London concert – until it became apparent that their fluency with materials, from free jazz to Metheny's signature soft fusion, had shifted up a gear. For two-and-a-half hours straight, the band joined edgy jazz, warm ballads, film-score broodings and much-loved 1980s Metheny hits, while the almost 60-year-old leader's virtuosity, work ethic and devotion to jazz as entertainment never faltered for a moment."

"This gig showcased the guitarist's fluency, and the core jazz skills of his knockout band."
"The Unity Group recently released the album Kin , and it was this artfully structured music that introduced the second half of Metheny's near-continuous set. But free jazz and calypso, twisty fusion and Southern soul were also in the mix, and merged impressively into coherence."
"Towards the end, Metheny played an extended duet with each band member. Williams soothed with liquid bass and Potter tore up Sonny Rollins' "Tune Up"; Carmassi played trumpet and sang in a lovely high tenor and drummer Sánchez belted out grungy rock. Metheny matched them note for note and beamed with pleasure. And so he should. He has assembled a knockout band, and given them a platform to excel."

"Piece after piece left last night's audience whooping with exhilaration."
"Metheny played for nearly three hours, about twice what you get from most touring bands, though the rapturous crowd, all three thousand of them in the palm of his hand, seemed ready for the same again. His final encore, a guitar solo of exquisite soulfulness, was the kind of playing that makes you understand why grown men play air guitar in their sleep. No musician of Metheny's talent would be content to play the same repertoire for forty years, however thrilling it is."

"Of all the extraordinary musical collaborations Pat Metheny has forged over many years, I feel certain that his latest incarnation will be talked about in years to come as one of the most interesting and adventurous. One of just two sadly rare UK dates in the Unity Group's 2014 tour, this nearly three-hour unbroken set at the Eventim Apollo in Hammersmith was a triumphant celebration of spellbinding jazz which showcased his enduring importance as a composer of consummate originality and astonishing range and his rich expressiveness as a master instrumentalist. A standing ovation followed by four encores and four more ovations speaks for itself."

"This night will be remembered as a complete concert, exciting, without dead time, provided with an exceptional brilliance by this group and the guitar hero himself, generous, with multiple encores. With his Ibanez guitar leaving that particular sound -extraordinary, his and no one else's. But this unique sound would be nothing without the strong sense of melody, a talented composer and this group magnify. This is and so much more has been given to us Wednesday night."

"Life is one big concert for him, he once said. A big word. But on nights like these, one is inclined to believe it."

"How does he do that? The golden boy from Lee's Summit, Missouri, looks not a day older than from, say, fifteen years ago. Unbelievable that Metheny is in August 60. Expertly he directs the long evening with an acoustic guitar solo. So it will end after about three hours, with a long solo piece Metheny from his earlier phase. In between music and sounds in all colors, from pastel blue to orange acrylic. Between ballads, bebop, John Zorn and Metheny's very own cosmos. A melange of cross-genre. It may seem confusing, but it is very interesting. And not a minute boring."
"Somehow Metheny is a man possessed, in a positive sense. At night, make it two goes with the band by tour bus to Munich, then to Zurich, then to Hungary, Poland, France, Italy, Spain, USA, Japan, Mexico. 200 appearances this year. Always full power. Always with a smile."
ZENE - PECS, HUNGARY
"Honestly, I do not really know what to criticize. The stage of a close-knit group of friends for a specific kind of music with great humility."
"It was a fantastic concert, a full three hours captivated. As while writing these lines, I think the next few days is mostly going to be about listening to Pat Metheny at home"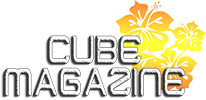 "At the end of each song the audience pays homage to one of the most great living guitarists in the world with long applause. The concert takes place in a crescendo of melodies, new sounds, and rhythm, which leads viewers to understanding a new way of making music and a new album; 'Kin', which I would define the same as Pat Metheny, is a album in Technicolor."
"A concert that more 'than a concert was a veritable master class in' Art of Jazz Guitar."

"Ecstasy Metheniana is not made of mere contemplation or bucolic walks between delicate sounds or manners. This is a cast that knows how to be aggressive but deep."
"A terrific start to the evening surprised an audience that, after so many years finds it hard to believe that he can play at this level. But the electisim that makes this guitarist such a unique musician, prevailed even in the rain - a storm broke out after an hour and a half of great music. But lightning could not even tame the Unity Group, and the musical ideas were fully mixed in with the torrential downpour."
WOLFISHIEM - FRANCE
"The maestro dabs the normal six strings on one of those flowing themes that you love from him, flattering, catchy, ethereal, a silvery cascade. The result is otherworldly music - not far from the Baroque!"

"The excitement explodes in the second half of the night. Those who long for the days of the old Pat Metheny Group surely find joy in Kin , the very recent release of the quintet, the Metheny disc they have been waiting for nearly a decade. The 12-minute title track is exciting contemporary jazz, urban echoes with an edge of electronics."
"This is another chapter of the encyclopedic Metheny, this multifaceted guitarist who supports countless versions of himself."

"The sun still farewell to Cordoba when the doors opened and Axerquía Theatre opened as a promise of freshness and music, cement and enjoyment. It was as if the city could not wait any longer."
"Pat Metheny appeared on stage at the Theatre Axerquía and the crowd applauded with all his might. Thus began the Guitar Festival, with the subtlety of a musician that every few years drops by to enjoy Córdoba - the lovers of the six strings."
"Quickly, with a few inspired chords he earned the audience with a subtle and magical presence. He was then accompanied by his band, the Unity Group, which he led with a guitar that sometimes sounded like a jazz club and others, perhaps for environmental mimicry or perhaps musical kinship, almost classical or flamenco. From the sound of "Kin," his latest album, to all accumulated decades of music, Metheny could not miss a city that seems tailor-made for his music."

"Pat Metheny seems to be an endless machine that lives to create and recreate melodies and complex filled adventures. The Metheny of today is certainly absolutely spectacular."
"Metheny is a beyond superb guitarist, one for the mythical history of the instrument, yet he is also a composer who manages to transcend the purely instrumentalist dimension to be a musical icon understood globally. Hence his legion of fans. His melodic, sophisticated and beautiful drawings, show that there is always an unknown and exciting way in the immediate future of each."

"Pat Metheny focused his creative inspiration and brought to the stage convoluted and divergent melodies and sensitive sounds where spirit and soul are present. All in all a sweeping journey."

Pat's post-bop big top – Jazz guitarist Pat Metheny returns to town, bigger and bolder
"… Somehow, though, it's hard to remember a Mr. Metheny show more sweeping and all inclusive than Thursday night's nearly three-hour extravaganza at the Lobero Theatre, a relatively intimate venue beautifully suited to what Mr. Metheny does and is, he presented under the auspices of the newly and more clearly-named Unity Group. He covered the waterfront this night, from hints of earlier material going back to the late '70s, his assorted acoustic and electric guitars of choice, and a field report from his latest chapter, the more elaborate, structured and distinctly Pat Metheny Group-like material of his brand new album, Kin (←→).…"
— Josef Woodard, Santa Barbara News-Press, March 2, 2014

Pat Metheny and his Unity Group bring unpredictable spirit to Portland Jazz Festival: Live review
"Where Metheny's musical restlessness really comes to bear is in a live setting … Working primarily from the band's latest album, Kin (←→), the Unity Group wrapped in rhythms and melodic ideas from various parts of the world into a pan-cultural collage. It made for some breathtaking moments."
— Robert Ham, The Oregonian, March 3, 2014

Pat Metheny showcases globe-spanning jazz in Vancouver: Legendary guitarist shines with Unity projects and Orchestrion in tow at Vogue Theatre
" … For well over two hours Metheny handed out a master class in the art of jazz guitar and a sonic experience rooted in this world yet completely out of it, playing the most complex of melodies with a disarming ease, and proving why he is one of the world's most enduring, prolific and celebrated players."
— Francois Marchand, The Vancouver Sun, March 4, 2014

"Mr. Metheny stamped every minute of an almost three-hour show with his specific brand of expedition. However far the music ranged in form and presentation, it never sounded as if it could have come from anybody else."

"The transition from the opening set to the expanded Unity Group was like the difference between a perfectly crafted black-and-white film and IMAX full-color 3-D."

"Metheny's ideas flow so steadily that his music feels inevitable. His playing makes a connection to the room that's as direct and intimate as breathing … the overall impact of the evening was one of purity and grace. Potter and Metheny have a magnificent rapport, every bit as compelling as any of the great jazz pairings, and they are playing their hearts out in this grand and thoroughly satisfying ensemble."

"...Metheny delves further into manipulating the art of improvisation in any setting … For such an exacting guitarist, Metheny's musical success seems to come easy. Perhaps it's simply the ease in which he embraces the Zen of the moment that sets his music apart."

".....including drummer Antonio Sanchez and acoustic bassist Ben Williams, whose lovely duet with Metheny provided one of the night's many high points. Meanwhile, hard-hitting saxophonist Chris Potter kept the show edgy with improvised solos in the key of John Coltrane and Sonny Rollins."

"For 2 ½ hours with no intermission, Metheny gave us his trademark melodies and mind-blowing chord changes and harmonies, while the band wrapped in their own rhythms and melodic rifts that sounded as if they music was coming from many different cultures from around the world. Sanchez was so fluid and precise on the drums, Potter rocked the tenor sax/bass clarinet/flute/soprano sax, and Williams was exceptionally solid on the bass."

"Perhaps [Metheny's] greatest strength is his openness to exploring musical possibilities that have yet to be labeled."

"There is a wistful beauty in Metheny's writing, and with the Unity Group, he has found an ensemble voice able to share that beauty while simultaneously making their own mark on the music. Wednesday's show was as good as modern jazz gets. That said, calling it jazz seems somehow reductive, as if it doesn't quite cover it."

"Metheny played with his usual restless drive, jumping from note to note at supernatural velocity and zipping from riff to well-formed riff with uncommon fluency. He's chosen his Unity Group for the same agility, and chosen well. Each player has great strength, stamina and smarts. As a full-on ensemble they spanned sparse lyrical ballads to ecstatic riff blasts … nobody wasted a beat taking charge, and nobody wasted a note making their statements."

"Metheny has returned to big tunes, with great, storming, wordless vocal-decorated climaxes."

"[I]t's hard to remember a Mr. Metheny show more sweeping and all inclusive than Thursday night's nearly three-hour extravaganza … it was a night showcasing the many, and widening palette of personalities that is and has been Pat Metheny, coming into a new focus just recently … Enter the wonder that is the Unity band, which immediately showed its individual and collective-minded wares on a set of tunes from the 2013 album"

"There's constant energy between Metheny and his band—wild thought bubbles filled with frizzy rugged polyrhythms ('On Day One') and curtly angular electro-blips ('We Go On') driving the guitarist's most rigorously complex, yet contagious melodies in some time. With effusion and electricity, Kin (←→) proves that Metheny's sound is as mature as it is teasingly young."

"[A] mind-opening experience"

"[Metheny's] phrasing and navigation on the fretboard, the colors he mixes onto and selects from a sonic palette, are distinctly his own."

"By cross-cutting and superimposing mesmerizing sounds resonant with powers at once ancient and new, Metheny is an auteur who, with adroit electronic embellishments, is a veritable one-man-band of orchestral breadth … [Chris] Potter shot beyond each tune's horizons—alternating between soprano and tenor saxes—to return to churning caldron of rhythms anchored by bassist Ben Williams and drummer Antonio Sanchez … Dynamic textures remained transparent with virtuosic solos from all."

"Saxophonist Potter was perhaps the MVP, opening on bass clarinet and following masterfully with soprano and tenor sax and flute. His solo on the first tune was an impressive mix of crescendos, scales and challenging harmonics, but he never lost the thread of the improvisational story … Metheny performed masterfully all night, whether doubling Potter's lines on guitar synthesizer, running something like a bebop line or creating pastoral textures."
"It's all part of this power-packed ensemble's wide range and deep skills, factors which lead Metheny to believe this is his dream band, one that can cover the entire spectrum of all he has accomplished as a bandleader. That color spectrum covers many kaleidoscopic permutations that have coursed through the maestro's richly diversified oeuvre."
"Life on the road for two years have made this quartet a symbiotic team of telepaths, as the trapeze act between Potter and Metheny is as exciting as a three ring circus … The free form yet in the pocket interplay between Williams and Sanchez during ['One Day One' and 'Kin'] was like witnessing a controlled avalanche in Mammoth Mountain."

"Very often the secret weapon in a Metheny ensemble is the drummer. For the longest time, that's been Antonio Sanchez......"

"He led the band through labyrinths of harmony and pastoral vistas of his world travels … nearly three hours of uninterrupted, high level wizardry from one of the greatest bands in the world."

"[T]he music Metheny's come up with for the new lineup is arguably the most complex of his career"

"Pat Metheny brings brilliant technique, versatility, innovation, and overall musicality to his playing and his compositions, making him one of the most accomplished jazz guitarists out there."

"An all-in, no-holds-barred full-band excursion … Each of these musicians as soloists are also acting with a compositional ear toward improvisation. Use of space, development of ideas, melody, and even beautiful tone production all factor in to some of the shared sensibilities of the members of the Unity Group."